Noodle the Innocent Child is a Father!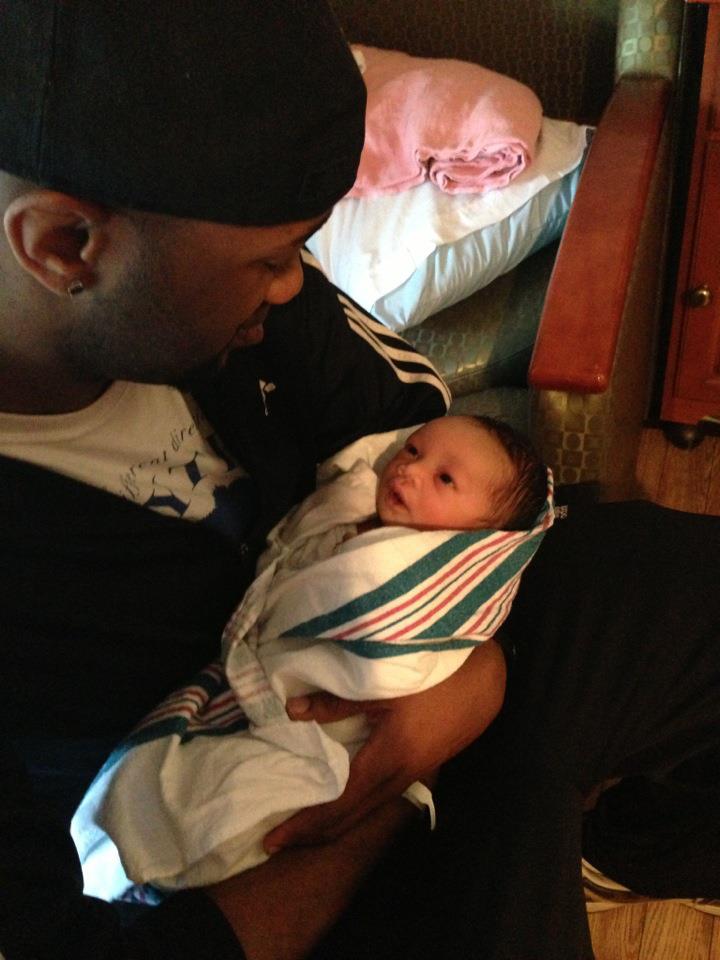 Noodle the Innocent Child (real name Andre Rainey) became a father for the first time on May 3, 2013, with the birth of Zylon Orlando Rainey. Noodle – who's been hard at work on the follow-up to his 2011 debut It's a Noo Day, and released Reach For the Stars last July – posted a picture to his Facebook profile of himself looking upon his infant son, with the caption "Zylon stopped crying to Aero Smith [sic]– 'I don't Want to Miss a Thing' (Emotions right now, through the roof)", proving that Noodle's love for good music has definitely been passed down to the next generation.
Congrats to the new mom and dad!