Khakolak Boy Releases Single, Enters Mixtape Contest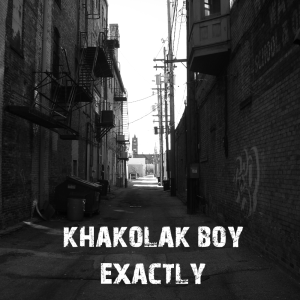 Khakolak Boy, who's been inactive for much of 2012, released a new song on February 22. The new single, Exactly, uses the instrumental song Remind Me (Nujabes Tribute) by New York-based production team Side Effekt, from their 2011 album Heart Wars. Exactly is available for free download on our SoundCloud page, and is available for streaming below.
In addition to Exactly's release, Khakolak Boy's song Prodigal Son, originally featured on Urbanizm Music Presents: The Preview, is in contention to be featured on an upcoming Coast2Coast mixtape hosted by Talib Kweli (who was sampled for Prodigal Son's chorus). We need all KB's and Urbanizm's fans and supporters to vote for Prodigal Son via their Facebook or Twitter profiles by March 2. Voting takes place here: http://coast2coastmixtapes.com/audiodetail.aspx?audioid=231074
We thank you in advance!